Access to Healthcare
We conduct a healthcare clinic once a year in Carigara, in the province of Leyte, The Philippines. Our group includes both medical and non medical volunteers . We stay in country for several weeks coinciding with the Easter holiday. A banner is hung in the market place to advertise as people prepare for Easter. A parade, and other festivities draw people from surrounding areas giving them an opportunity to attend our clinic.
Our annual trip is planned to coincide with the Alumni homecoming of Holy Cross Academy of Carigara at Easter time. Dr. Marian Pami-Montesclaros, MD (valedictorian, class of '81) lives and works in Carigara. As vice-president of the Holy Cross Alumni Association, she contacts alumni and organizes the clinic as a part of the class reunion. Alumni travel to Leyte from all over The Phillipines. Volunteers from Australia, Canada, England and the USA flock home for service and fellowship.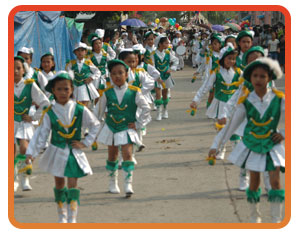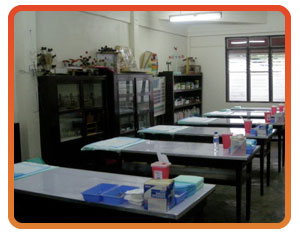 The two to three day clinic is set up in the school while the students are out on vacation. Classrooms are transformed into exam and treatment rooms, such as the womens' clinic, curtained by floral bedsheets. In 2008, we provided care for 1500 patients, including simple surgeries, exams and pap smears. We partnered with dentists to offer dental service for the second year.
In 2008, we added a successful cataract surgery clinic at the local hospital for 100 patients. We provide x-rays and diagnostic testing, with the help of the local healthcare community. Our volunteer doctors write prescriptions as needed, and we fill the prescriptions at our clinic pharmacy free of charge.