Rose's Story
Two quarters. That's it.
Rose Hankins knows her youngest sister in the Philippines needed only 50-cents worth of amoxicillin, an antibiotic, to recover from pneumonia in January, 199. She didn't get it.
The medicine wasn't available, and she couldn't afford a trip to the hospital because Filipinos have to pay ahead of time and bring their own supplies.
So. Hankins' sister toughed it out. A college student living in Manila, in her fifth year of studying computer engineering, she died that day. She was only 21.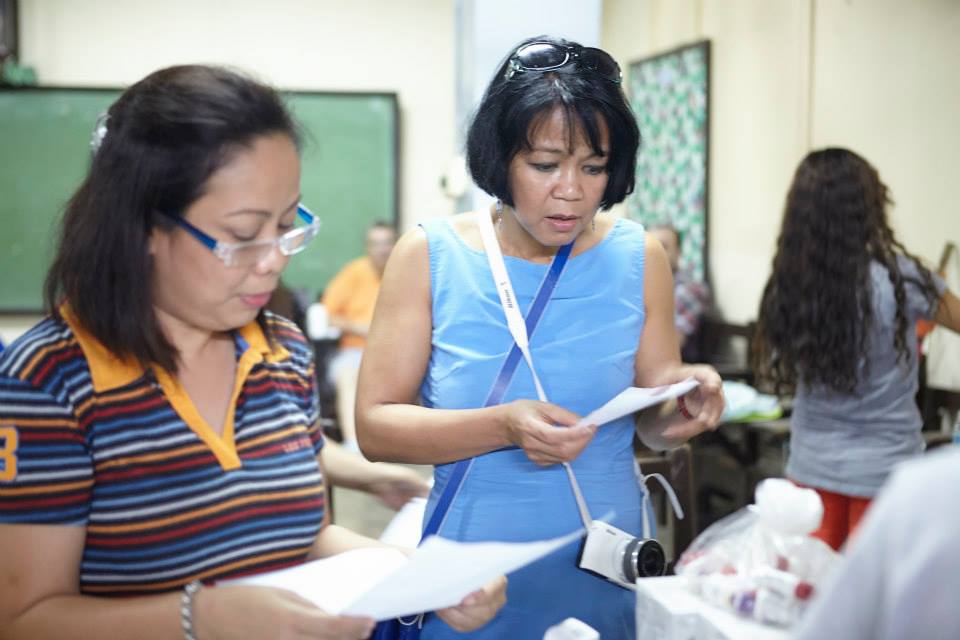 But the story of her sister's death doesn't end there. Hankins won't let it. She's bent on fixing a healthcare system in her home country that she sees as broken.
Her idea works like this: She collects donated medical supplies from Moses Cone Health system, where she works. She has the supplies mailed to the Philippines and organizes fund-raiser to cover the costs of buying medicine, funding freight or even drilling a well in a Filipino slum.
Then, once a year, she and a small team of volunteers and local medical professionals fly halfway around the world to Leyte, a small island of fishermen, farmers and laborers where Hankins grew up. There the team helps Filipino doctors administer free medical treatment. And the people come by the thousands.
Ask her why and Hankins' voice falls to a whisper. "Things happen in your life, and you're directed down a different path," says Hankins, 43, who schedules patient appointments at Moses Cone Regional Cancer Center. "I've asked myself, 'What is the point of her dying?' My conclusion is life is not about you. It's about helping others. That is the point. That is the point of being alive."
Hankins continues to gauge the medical need of her homeland for her next mission trip. She'll collect more medical supplies, organize more fund-raisers and deposit more money she and her volunteers have raised in their account at Jesus Our Victory Church.
"It makes me depressed (when I come back)," she says. "I feel like I didn't do enough, and I see how much stuff we have here and how little we have there. But I just know how generous people are here and that really helps me. If it wasn't for these people here, I wouldn't be able to do this."
Article published April 3, 2006 by Jeri Rowe, Staff Writer, News-Record. Reprinted with special permission.